Vaart 3
DeVi-Stairlifts B.V. introducing the UP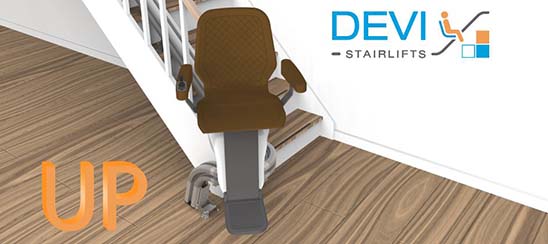 Why did we come up with the UP?
In the newspaper of december 2017 there was a discussion about the waste of stairlifts.
Stairlifts are thrown away unnecessarily because it is not possible to
reuse the stairlift rail. This made us think..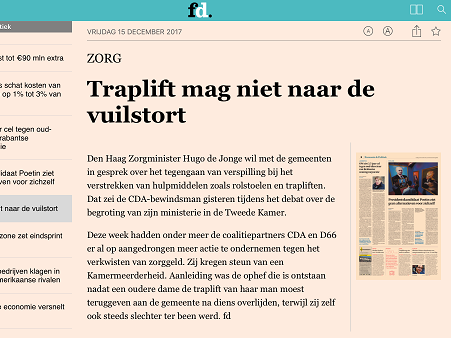 (Het Financieele Dagblad, 2017)
The UP Stairlift has a modular rail wich makes it possible to reuse the stairlift over and over
again. 
Going over the edge.. and UP
To celebrate the launch of our UP stairlift the DeVi team went abseiling from
the Euromast in Rotterdam.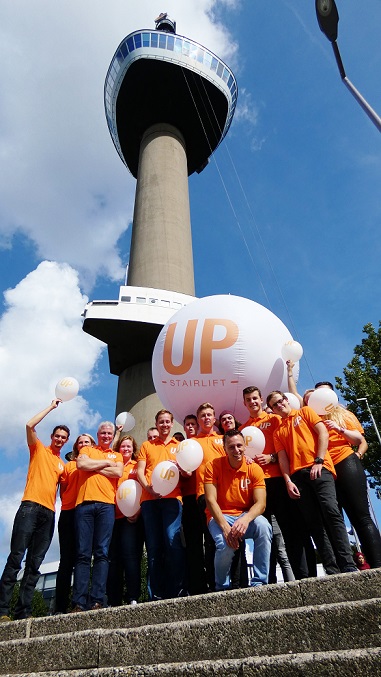 We are proud to introduce you our UP Stairlift. Come have a look at the UP on the
REHACARE Exhibition in Düsseldorf on 26 - 27 - 28 - 29 of September! Standnumber 3E73!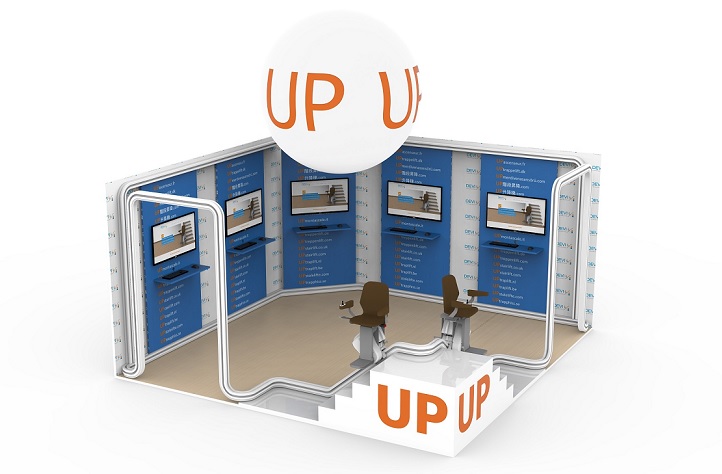 We are happy to meet you there! 
 

 

Information


DeVi-Stairlifts B.V., Vaart 3,

info@devi-stairlifts.com | +31 (0)226-45 03 00