Vaart 3
Thank you for visiting us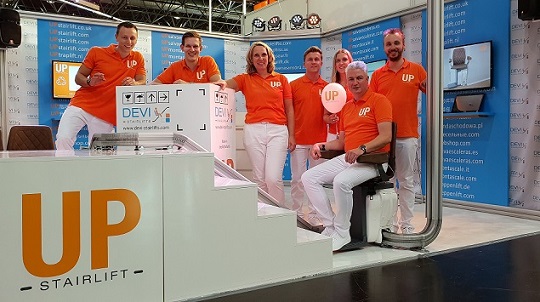 The DeVi-Stairlifts team 
We never imagined that our first stand at
the REHACARE in Düsseldorf would be this successful!
We are very proud and grateful for all the positive reactions we have got on our UP Stairlift.
Thank you for showing your interest! 
For all the relations that left their business cards during
the REHACARE, we will write you a personal e-mail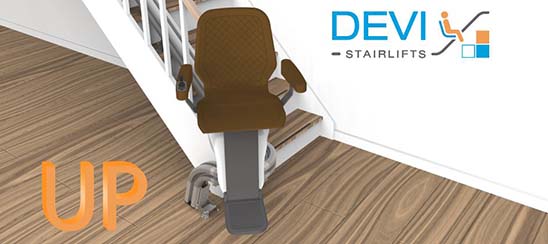 The UP Stairlift has a modular rail wich makes it possible
to re-use
the stairlift over and over again. 
Configure your UP Stairlift via our
If you are interested in more information about
the UP Stairlift, please contact us via:
Thank you for visiting our stand at the REHACARE 2018!
---
 

 

Information


DeVi-Stairlifts B.V., Vaart 3,

info@devi-stairlifts.com |