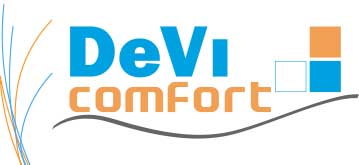 DeVi-Comfort Spring Newsletter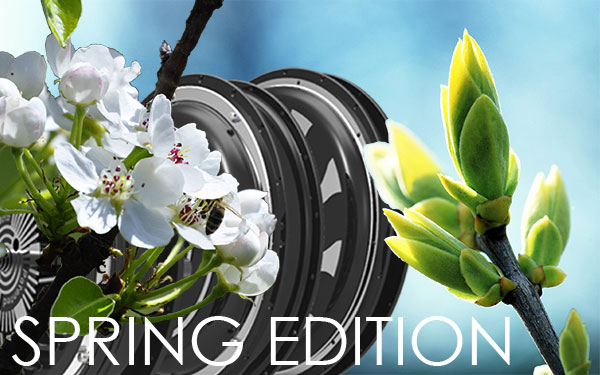 This is the spring edition of our newsletter. A lot has happened the last few months, so it is time to inform you about the latest developments of DeVi-Comfort BV.
 *
 The General Data Protection Regulation 
Our Privacy Policy 
Since the GDPR went into effect on 25 May 2018, we want to inform you about our Privacy Policy.
The Privacy Policy applies to all website visits, transactions and agreements with DeVi-Comfort BV. 
DeVi-Comfort BV processes your personal data since you made use of our services, or because you gave personal data to DeVi-Comfort BV for other reasons. DeVi Comfort BV 
will keep your personal data only for realizing the agreement that you gave your personal data for. DeVi-Comfort BV will handle your data carefully and will only share information with third parties if necessary for realizing the agreement.  
For further questions about Data Protection you can contact us 
via: info@devi-comfort.com
Last week we expand our workshop with a new Doosan Lynx LY 220 lathe. The new machine combines circular workpiece cutting, milling and Y-axis to machine our parts off center as well. The machine is equipped with a bar feeder for full automatic production.
Our tool shop is well equipped now with a Stratasys 3D printer, two Haas VF2SS 4-axis milling machines and our new Lynx 220 LY lathe we can produce all metal or plastic parts quick and accurate.
From 3D model to real parts in a very short time because of our HSM software. HSM enable us to convert 3D models in to smart CNC programs to run our production more efficient.
Do you need your real 3D models fast, send us your 3D file and we will produce it for you!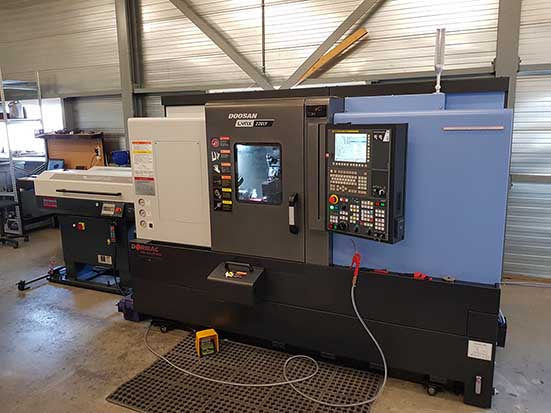 The New Doosan Lynx 220 LY
Because the leafs on the trees grow slower than the giraffes at Blijdorp Zoo eat them, we have designed a swivel arm that can feed the giraffes at Blijdorp Zoo. Have a look at the giraffes during your next visit and see our swivel arms in action. The giraffes love it!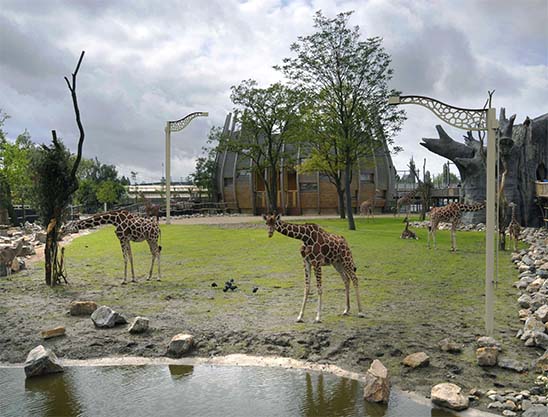 to prototype - to product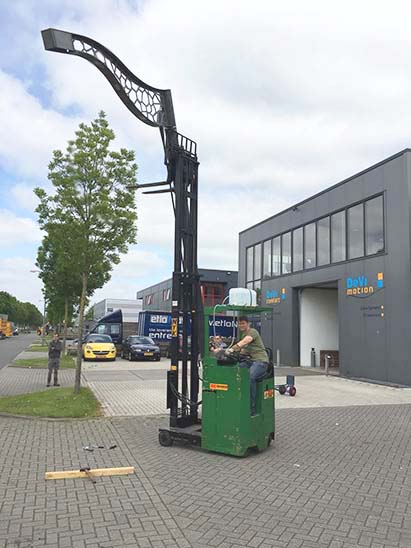 The UP stairlift has survived all of our load tests and is almost ready for sale. As you could read earlier we bought a new lathe to produce all the parts for the stairlift. To stay updated about the progression of the UP stairlift keep an eye on our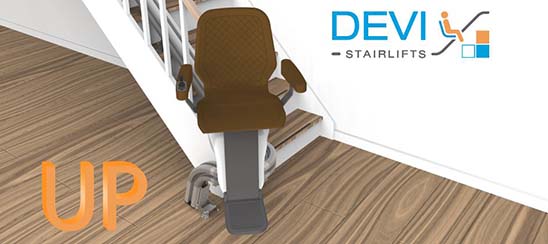 The UP Stairlift 
For our costumer MobileViewpoint BV, we've designed a camera 
robot 
arm. In the picture below you can see our first prototype.
The camera 
robot 
arm has been designed for the video-industry. It is designed to film video's like CGI (Computer Generated Imagery) but then in reallife.
The user will be able to make shots like they couldn't do before.
Because of the DC-motors that we use, t

he camera robot arm will be more quiet comparing to the standard robots. This is why this camera robot arm is also very usefull for filming live television. 
It will be used for live talkshows, live interviews and other live broadcasting.
The prototype of the camera 
robot 
arm was introduced at the NABshow in Las Vegas last month, and will be ready for sale soon!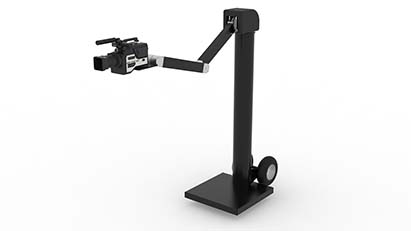 Prototype of the Camera Robot Arm 
Contact us via: info@devi-comfort.com for more information about the Camera Robot Arm. 
Webshop Sale
We now have the Magic Pie Edge on Sale!
The Magic Pie 
Edge is thinner and lighter then the Magic Pie 5, it has a built in sine-wave controller, self-cooling fan and has a power of 24-48V/200-500Watt.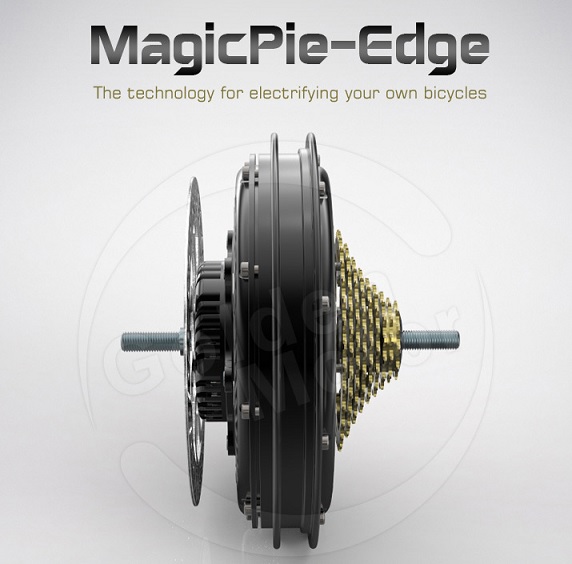 Click

 
here
for more information and prices. 
Follow DeVi-Comfort on Facebook & Twitter!
Stay informed about all the sales and be able to use the discounts. When the Facebook page has more than 500 likes, DeVi-comfort will give away a gift certificate of 50 euro!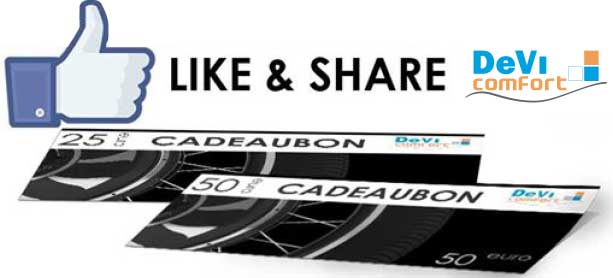 Information


DeVi-Comfort B.V. Vaart 3,1713 GR Obdam | info@devi-comfort.com | +31 (0)226-45 03 00