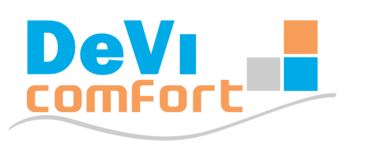 DeVi-Comfort B.V.
We are proud to present our third newsletter! This newsletter will keep you updated about our newest products and latest projects.
o
The acquisition of HN motors
The acquisition of HN motors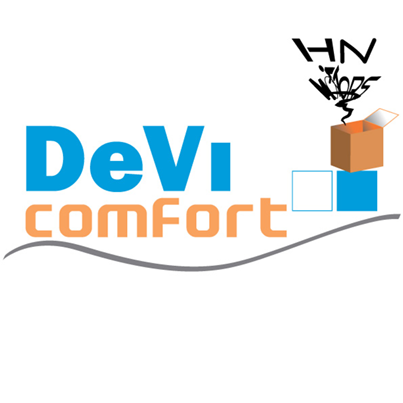 Last month DeVi-Comfort BV has acquired the German company HN motors. The acquisition of the German company paves the way for further growth of DeVi-Comfort BV.
It's good for our German customers to know that DeVi-Comfort BV t

akes great pride in our high level of support and delivery. With almost every item in stock we are able to deliver your order within 3 business days with our partner UPS.
The acquisition of HN motors fits into the development process we have been working on for some time. Our customers can't miss this development.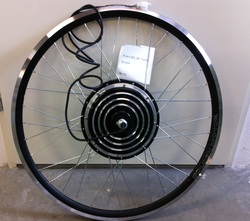 Looking for a second-hand E-bike wheel? We are selling them now. We got the second-hand E-bike wheels from HN Motors.
All the wheels are in a good condition. Some E-bike wheels may have some scratches or a buckled rim but we have tested all the wheels and they are all working.
The layout is entirely new with new photos and a fresh new look. You can read all the details about the projects t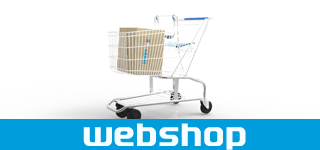 hat we have been working on like Wireless Mobile Communicators, the Swing-trike, the Tube bending machine and much more.
You can follow all our upcoming events and news on our new website. Of course you can find all our products for a E-bike and more in our renewed webshop.
Last summer we have visited several factories in China. We are, as you probably know, the European headquarter of Golden Motor Technology. One of our tasks was to control the production and developments of Golden Motor. In this manner all products meet our requirements. We are involved in all developments of Golden Motor.
We have looked at the complete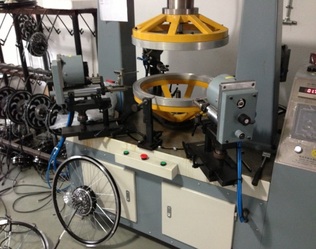 production process of all of the products that Golden Motor makes. We have
helped
to improve it where
necessary. This way we can provide you with a high quality product. For example the spoke
machine from Golden Motor. By using this machine all engines will be spoked in the right way. This
saves a lot of
time during the production process and this guarantees constant quality.
Golden

Motor

is currently

working on a display for the Smart Pie and the Magic Pie 3. With this device you can read out the battery, vehicle speed, distance and much more. We

will announce it through our newsletter once

it's

available.
During our China trip we also closed a dealership with one of china's largest battery factory Grepow. Grepow has high-tech production facilities which means great and constant quality for your batteries.
The batteries are shipped directly from the factory to our warehouse so this means better prices and more stock for our customers.

Speedict Technology
DeVi-Comfort has also become
dealer of speedict
.
Speedict
is an e
-bike
computer.
With this device you
can use your Android
phone as
display. You can
view speed, distance, battery capacity and cycling routes by Bluetooth
in real time. Visit

http://www.devi-motion.com/speedict-mercury

for more information.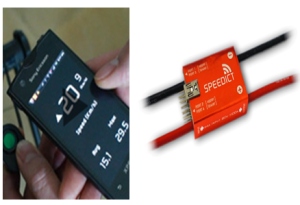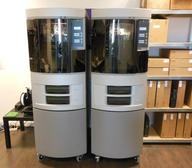 At DeVi-Comfort you can have your own 3D model printed by one of our two elite dimension printers. Upload your stl-model and you will receive an offer within 2 working days and expected delivery time.
Visit
http://devi-comfort.com/pages/3dprint_test.php
for more information.
Follow us on Twitter, Facebook and YouTube
"Thinking in Solutions!" "Thinking in Solutions!" "Thinking in Solutions!"